ParentSquare for Educators
Equity | Safety | Security | School to Home Relationship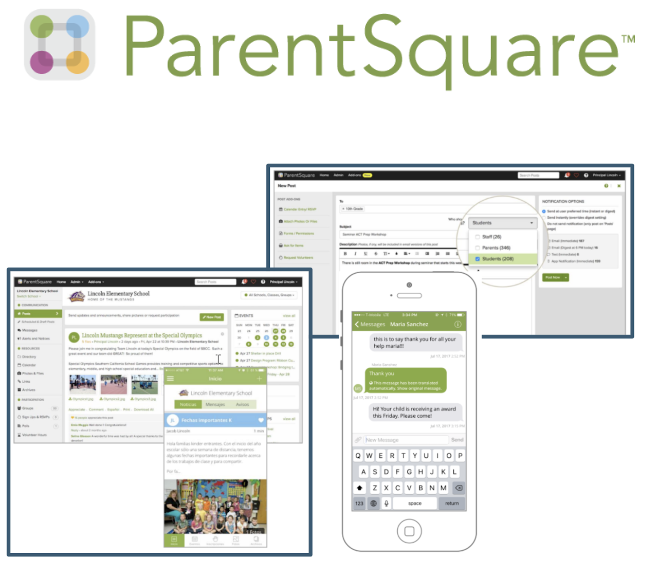 ParentSquare is our new approved communication app for Teachers, Parents, Students, School Sites, and the District. We are transitioning from School Messenger, Remind, and ClassDojo.
Posts and Messages in ParentSquare
The following links to the Guides and Videos from ParentSquare, they may require you to sign into ParentSquare before you are able to see the content:
Post Tip: When creating a post in the 'to' field teachers can select multiple classes at once and send to them all with one post
How to use Messages for Direct Messaging Student and/or Parent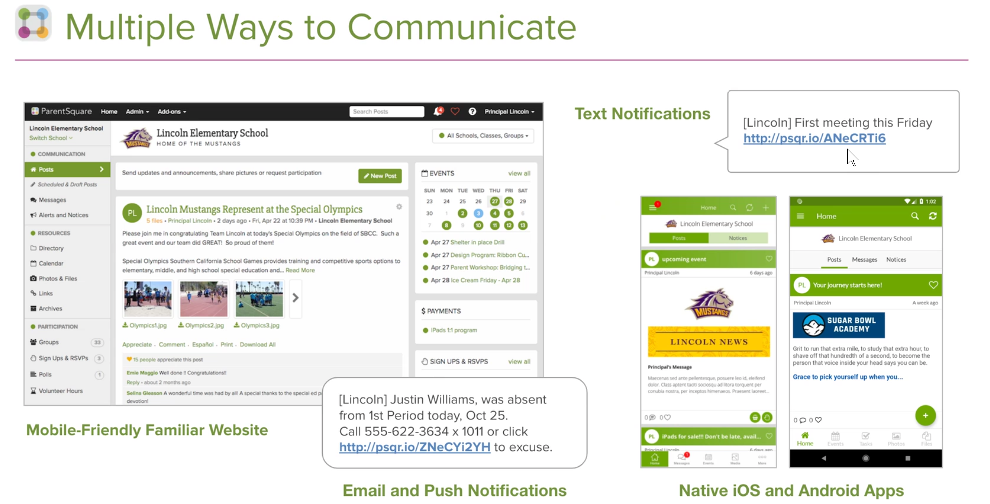 ParentSquare Training for Educators
PD Catalog Offerings
Search the PD Catalog for the following live webinars for "ParentSquare Getting Started" and "ParentSquare Level Up"
We also have a self-paced ParentSquare 101 Teacher Course - Registration Link